Certified Pallets for EU Trade.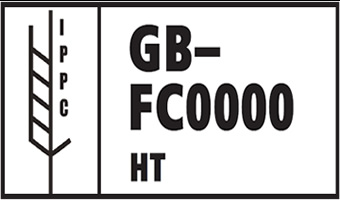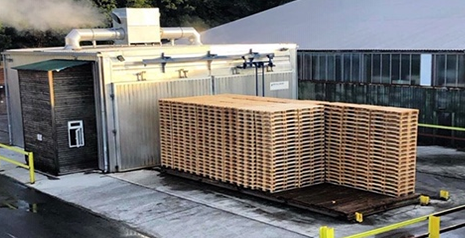 Heat Treated Recycled Pallets to Ispm 15 is what we specalise in. Delivering Recycled Ispm 15 Pallets to any part of London and the outskirts is not a problem for us, If you require a full load of pallets on a daily basis that is fine for us.we have the kilning capacity to heat treat or kiln dry up to 9,000 pallets in on cycle at our Sawmill or 3,000 in one cycle at our Pallet Manufacturing Site. All our kilns are also run of our excess wood chip. Ispm 15 pallets are becoming very popular among all our customers as more and more companies are exporting around the world. With Brexit just around the corner you need a reliable and capable company like oursleves who can service any demand. Please get in touch today and ask about our heat treatment discount if you become a regular customer to us.
Heat Treated Pallets Bristol, Heat Treated Pallets Birmingham , Heat Treated Pallets Coventry , Heat Treated Pallets Manchester Heat Treated Pallets Llanelli Heat Treated Pallets Swansea, Heat Treated Pallets Cheshire, Heat Treated Pallets Telford, Heat Treated Recycled Pallets London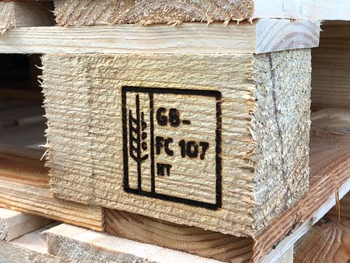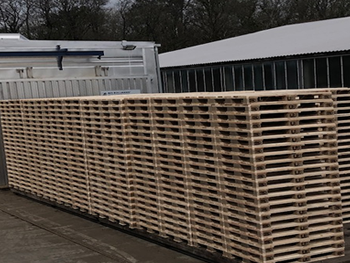 Heat Treatment Logo + Our Biomass Kilns for Heat Treating to ISPM-15
Londons Sector Overview
Londons main manufacturing Industries are pharmaceutical / Breweries / Ford Dagenham / Chemical and they also have food manufacturing such as : Nestlé's chocolate / Tate & Lyle sugar refinery / Warburtons / Tilda United Biscuits and Fuller's Brewery to name a few. We will cover all of Londons Main Manufacturing areas including: Enderby`s Wharf, Erith, Greenford, Also industrial est: Garatt Business Park, Wandsworth Kimpton Park, Sutton Willow Lane, Mitcham South and Wimbledon to name a few and all other surrounding areas.